40TPD Production-line of Making Flour
40TPD style production-line of making flour is designed by our wheat flour plant, which has reached the advanced level. With its unique technology of cleaning, tempering the wheat and advanced technology of making flour, it can produce all sorts of highly precision gradational flour and special flour. It is welcomed deeply by the customers since put on the market.
Output: process the wheat 40 MT per day. The total power: about 80KW, the Voltage: 380V, 50HZ.

The part of making flour
It absorbs the advanced technique of our country and adopts the technological process of "4B,3C.1R" which grade with plansifter, xtract the flour with plansifter and can produce the flour evenly.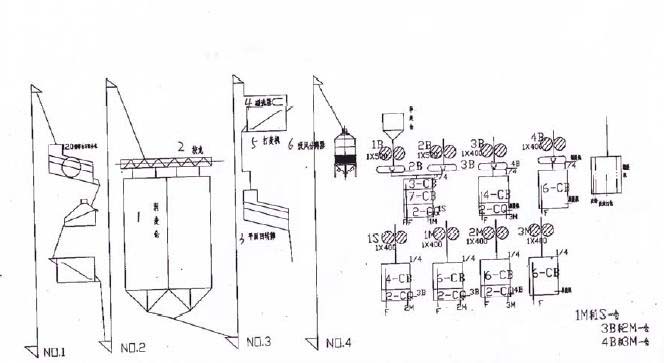 1. Tempering bin
2. Auger
3. Rotary sifter
4. Magnetic Separator
5. Scourer
6. Segregator