Established in 1992, our company—Henan Kingman M & E Complete Plant Co., Ltd (KMEC)—specializes in the manufacture and export of flour milling machinery. We assist our clients from the project's conceptualization, to its design, to crafting the machinery, to construction with our comprehensive turnkey project capabilities. We then offer after-sales service to ensure the smooth functioning of the new operation. We believe that the quality of our machinery and our service provides some of the best value available, and strive to prove this in every project endeavored.

More Reasons to Choose KMEC:

– ISO 9001:2008 certification—conformance to international standards;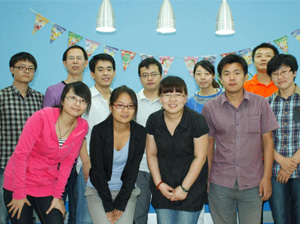 – Implementation of the latest, most innovative technology through a cooperative agreement with Henan Grain and Oil Engineering University—one of China's foremost agricultural research universities;

– Extensive product selection: We manufacture mills of all sizes, up to 500 tons per day. All parts—from the destoners, to the conveyors, to the auxiliary equipment and even the silos—can be made in-house, guaranteeing the greatest compatibility between individual parts for the most efficient milling operations.

We are headquartered in China's Henan province, considered the nation's "breadbasket". It is within this agriculturally-focused environment that we develop and test our products first-hand before exporting them to destinations around the world. We take pride in our work, and in our province, and impart this pride in every machine we make and in every project we undertake.

Our Flour Milling Technology

Our advanced flour purifying equipment is patented. It separates the material effectively yet adjusts simply; its technology reduces ash content by 60 to 70 percent. All of our machinery is designed for stability, low maintenance, efficiency, the conservation of electricity and reduced noise.

Cleaning the wheat is often one of the greatest concerns of our clients. To this end, in a typical turnkey project we employ three sifters, two scourers, two destoners, one washer, three magnetic separators, two moisture control units and two wheat-tempering mixers—a total of fifteen technological processes to completely remove both organic and inorganic impurities from the raw grain. Tempering and moisture control units act to soften the bran for eased separation of the endosperm, thereby decreasing the likelihood of broken bran. This improves extraction, enhances the flour's color and lowers the ash content.

In milling, we have improved upon the technological processes of the traditional mill. Our upgrades include the "5B3S6" system with a 16-stage grinding methodology to ensure flour quality and a pure white color. Not only is the ash content kept low, but flour extraction is improved and power consumption is reduced. Here, smooth rollers are used for greater precision, decreasing broken bran and ash while concurrently removing any broken pieces. The milling section adopts a purifier, bran centrifuge, bran brush, flour-checking plansifter and other auxiliary equipment to improve grinding.

Our Philosophy

Now as grain processing machinery division belongs to ABC Machinery. With more than 30 years experience in grain processing machinery and total solution research and development, KMEC has accumulated pretty strong advantages in several aspects: capital, human resource, technology, certificates, etc. KMEC is well recognized worldwide as a international grain processing solution provider, especially for wheat milling, corn milling, oil refinery, oil seeds processing, oil seeds pressing, etc.