Key flour milling equipment used in the wheat flour milling process.

1. Purifier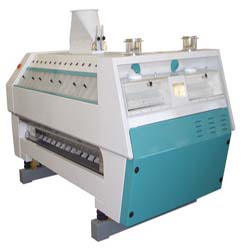 The purifier is used for the purification and grading of semolina. Elegantly designed and manufactured with precision, our purifier scores highly in terms of quality, reliability and performance.
2. Plansifter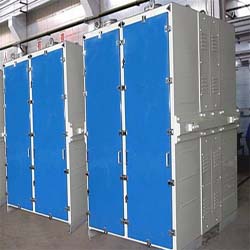 The plansifter is avaiable in four, six and eight sections with each section having 24-28 sieve trays (or per individual requirements). The internal flows are custom-designed by our engineers to suit clients' applications. This plansifter is built for efficient sifting, grinding and dressing in various food processing applications.
3. Wheat Flour Mill
Our wheat flour mill has four rollers distributed horizontally and uses internal force for system balance. It is characterized by dual-feeding rollers, four rotator speeds and seven flute types to ensure feed accuracy.