How Much Does A Flour Mill Machine Cost
How much does a flour mill machine cost? The quality and price of the products concern the customer most. As a famous flour mill machine supplier, a lot of enquiries from customers ask about the price every day, in order to solve this problem, analysis is as follows:
What our professional staff wants to tell is: the flour mill machine' price ranges from 1,000 to 10,000 RMB. This depends on the customers demand for products. High configuration costs higher price! However, we provide for the customer design and perfect pre-sale, sale and after-sale service.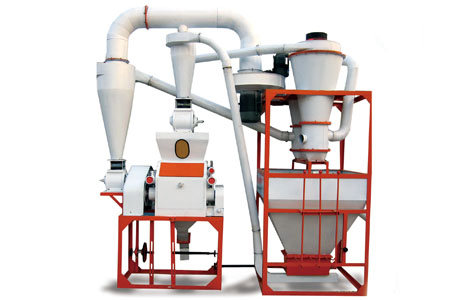 We also produce complete flour processing equipment, which adopts advanced technology. It has compact structure so that saves place. The convenient operation and maintenance, installation, and the timely after-sale service, high quality, low power consumption, low noise etc makes it popular with our new and old customers.
We are Henan Kingman M&E Complete Plant Co., Ltd (KMEC) founded in 1992. More than twenty years history and dedicated engineers lead us in the forefront of flour mill machine industry. Welcome to visit and hope we can be your new business partner.